---
---
20g of protein, 3g of healthy MCTs, and 2g of prebiotic dietary fiber in a mouthwatering, easy-to-prep package.
It's the Holy Grail of a clean diet; a quick, delicious, and healthy way to start your day. All too often, you're either left eating breakfast that fits your macros but tastes like cardboard, or changing your cheat meal to Thursday at 6am. Not any more. Grab your griddle and FUEL YOUR GREATNESS!
Ryse Supplements Buttermilk Pancake Mix

 

Benefits
Extremely High In Protein
2 Whole Grams Of Dietary Fiber Per Serving
Delicious Tasting Flavor & Good Change Of Pace For Protein Intake
Perfect For Anybody Trying To Satisfy A Sweets Craving
Alternative Way To Incorporate Protein In To Daily Diet
Contains 3 Grams Of MCT's
20 Whopping Grams Of Protein Per Serving
How Do I Take
 

Ryse Supplements Buttermilk Pancake Mix

?

Ryse Supplements recommends adding one quarter (1/4) cup cold water to your Loaded Pancake mix and whisk until the batter is smooth. Batter will thicken as it sits. Preheat your griddle to low heat (290°F) and lightly coat with nonstick spray. Add batter to griddle and cook each side for 3-4 minutes or until golden brown. Remove from griddle, let cool for one to two minutes, and then enjoy!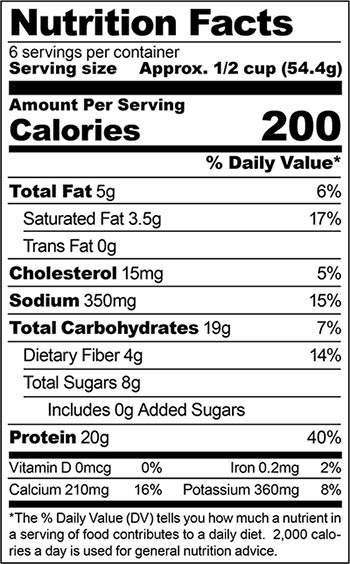 ---